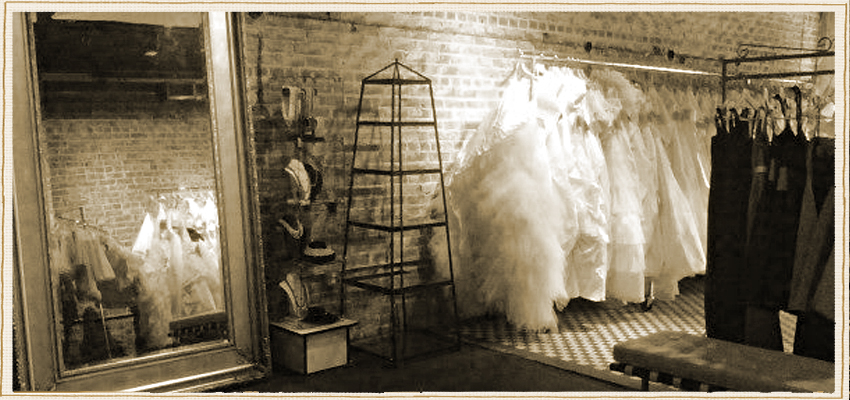 Here at Carrie's Bridal Collection we believe a beautiful, couture gown doesn't need to cost thousands of dollars. In our intimate and lively boutique, you'll receive one-on-one service from our well-trained master stylists, showing you what Southern Hospitality is all about!
Awarded "Best of Weddings" 6 years in a row by The Knot, we offer the best service and the greatest selections at the most affordable prices! We love to celebrate each and every moment of your amazing journey to the alter- which is how finding your wedding gown should be!
At Carrie's we cater solely to the bride! We only stock brand new bridal gowns and do not carry bridesmaids, mother-of-the bride/groom, or flower girl dresses. We do not buy or consign gowns- each piece in our store was designed by Carrie herself! We also carry veils, belts, accessories and anything else our brides will need on their special day!
Our entire collection of bridal gowns is on the floor- this means you will be trying on the actual dress you will be walking down the aisle in! Buying "off-the-rack" means you get to walk out with your beautiful dress the day you purchase and will not have to deal with the stressful process of ordering your gown!
Each gown we carry is priced under $1500! With sizes 0 through 28, and plenty of options in each size, you are sure to find your dream dress and have a blast while doing so!
We are so excited to have you in our store! Appointments are required for Saturdays and Sundays and we suggest you to call to book as soon as possible since we do fill up quickly! We always accept walk-in shoppers Monday through Friday, although we encourage booking an appointment any time you want to visit our store, so please give us a call! Our stylists are ready to assist you!