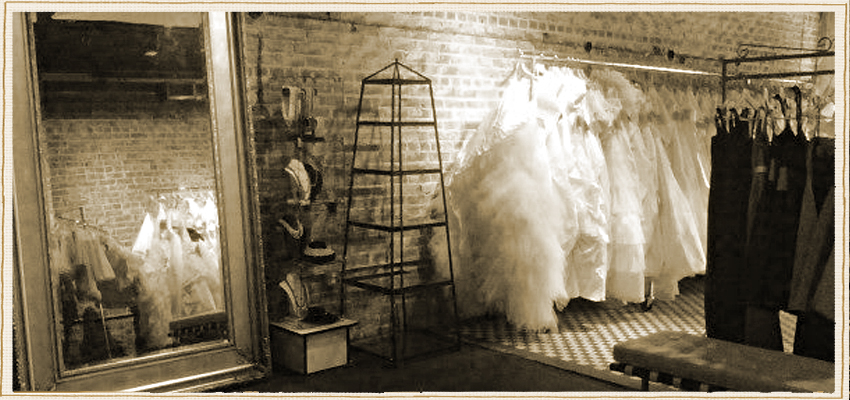 At Carrie's Bridal Collection, you don't have to spend a ton of money for a gorgeous gown and fabulous service! See what Southern Hospitality is really about! Calm, quiet environment. The way finding your gown *should* be! We are the best Bridal store in Atlanta and Macon GA.
We DO NOT CONSIGN OR BUY gowns! We focus solely on the bride, so we do not carry maids, mothers, flower girls, etc. We offer the best beautiful wedding dresses in Atlanta and surrounding areas!
They are *new* and NOT worn or used. Carrie designs all of the gowns in the store! We carry new wedding gowns, jackets, belts & accessories. The best Bridal Dresses you will find in Georgia!
All of our gowns are sold "off-the-rack!" Our wedding gowns are priced under $1,000 with most priced from $699 – $899. We have plenty of selection under $599. Pictures you see on our website are just a SAMPLING of what we have in stock. We have over 400 gowns in stock, and inventory changes daily.
We carry sizes 0 – 28, and we do not charge extra for sizes 14-28! We have tons of dresses in ALL sizes and budgets. We also have a huge inventory of clearance gowns sample gowns priced at $599 and under. As with all bridal stores, sales are final.
We are by appointment on Friday, Saturday and Sunday. We are not always able to accommodate same day appointments, but please call us! We recommend booking very early for weekend appointments.
Carries Bridal Collection has now expanded! Be sure to check out our all new bridal shop location in Macon GA!