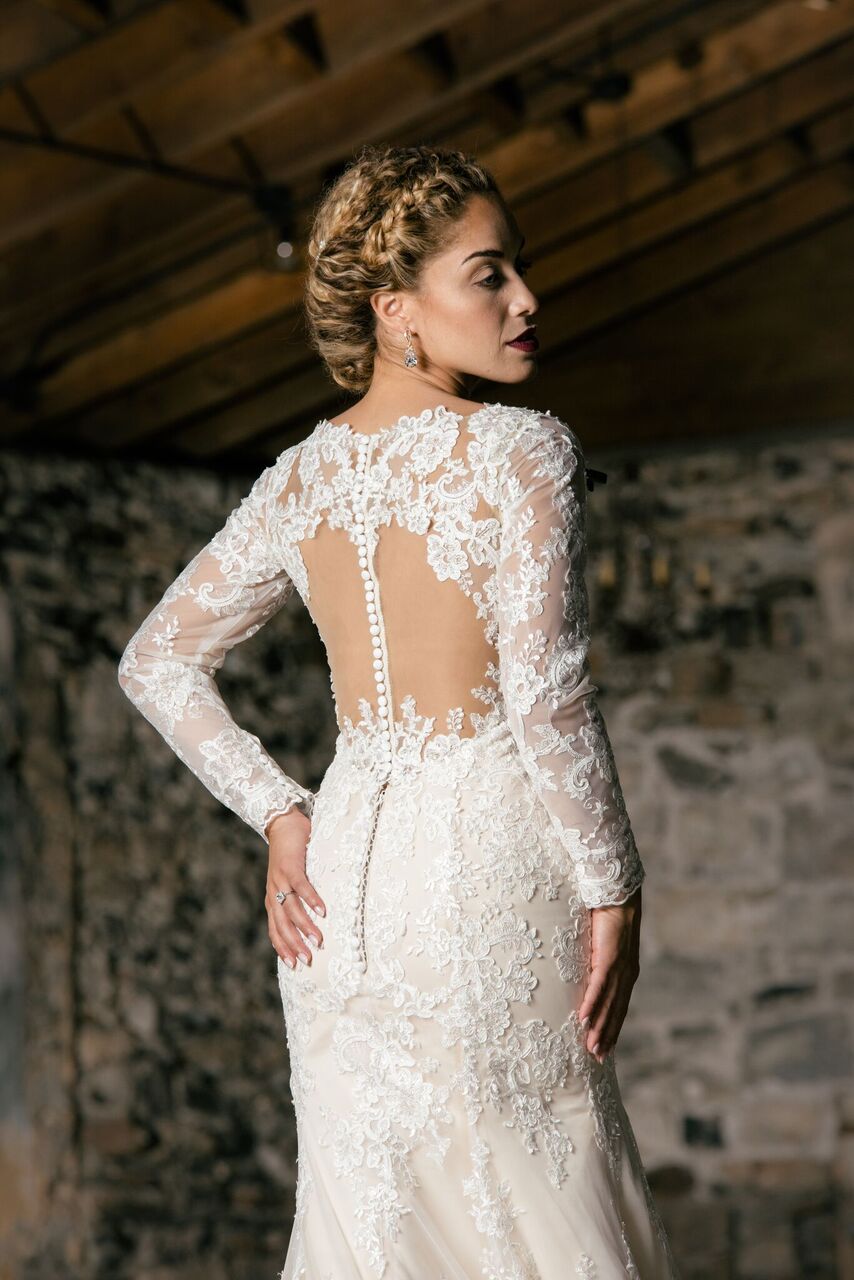 As this is one of the most special days in her life, a bride will always strive to look her absolute best on her wedding day. The gown she chooses is an essential element of this and her choice is usually influenced by factors such as personal style preferences, skin and hair coloring, body shape and celebrity brides. Brides often look for inspiration from current bridal fashion trends to help them make this important decision. If you are in the process of choosing a bridal gown for your big day, consider some of the following wedding fashion trends of Fall 2016.
Layers Return
Layers are the trend that just keeps coming back time and time again. In the Fall 2016 designs, layers are used to create shape, dimension, illusions and volume. Every imaginable fabric or material is used to create layers, including innovative designs using feathers and metal. Some of the top bridal designers have included layers in their most recent bridal collections.
Textured Designs
Creating textures is a key element in the Fall 2016 bridal collections. 3D florals and delicate organza appliques are both featured on some of the stunning presentations of this season. Beads and crystals are another way designers are opting to add texture to their latest designs.
1990s and 1930s Inspiration
As usual, designers have taken inspiration from the trends of previous decades and given them a new lease of life. For Fall 2016, it is the gowns of the 1930s and 1990s that are making their return. The use of spaghetti straps is just one example of how the 1990s trends are impacting on current bridal fashions, while in the case of the 1930s, brides can expect to see gowns with pretty, fluttery sleeves and elegant, draped silhouettes.
The Illusion of Not Seeing
The illusion of not seeing has influenced many designers this year in a variety of ways. Some designers have interpreted this theme in their use of delicate fabrics, such as sheer organza or fine lace. Others have designed dresses with sheer silhouettes and Christo's have a range with illusion cut-outs. Taking the theme one step further, lingerie-inspired creations are also set to grace the catwalks.
Minimalism
Another trend that everyone has seen before is the minimalist look and every weddings store in the land will have some stunning examples of these. Although it is hard to believe that there are any more ways to recreate minimal designs, the designers have succeeded this season in taking an entirely new approach to an old trend. Understated sheaths are an elegant option for brides who are not fans of big dresses adorned with crystals.
Shrugs
Many wedding dresses for the Fall 2016 shows feature a shrug. If you think that this accessory is intended as a practical solution for brides marrying in the forthcoming colder months, you are mistaken. It seems that the addition of a shrug is purely for aesthetic purposes as many followed the current trend for the use of sheer fabrics. Expect to see more examples of these in bridal stores in the months to follow.
Dare to Bare
Not all brides opt for a demure, virginal look on their big day and this is reflected in the current trend for plunging necklines and skirts slashed to the upper thigh. Brides who are willing to show off a little more flesh will adore the use of sheer fabrics on many of this season's designs as not much is left to the imagination. Similarly, there are many fantastic short-skirted options for brides who want their shapely pins on display.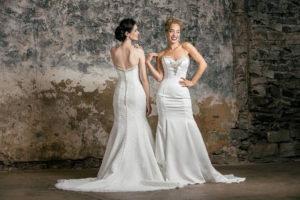 Each bride will have her own preferred style and the designs that suit one bride will not necessarily suit the next. The Fall 2016 wedding dress trends mean that there are plenty of fresh choices in bridal stores so brides-to-be can find the perfect gown for them. Whether a bride is looking for a minimalist gown, one with lots of layers and textures or a wedding dress that shows off their figure, there is something for everyone in this season's collections.