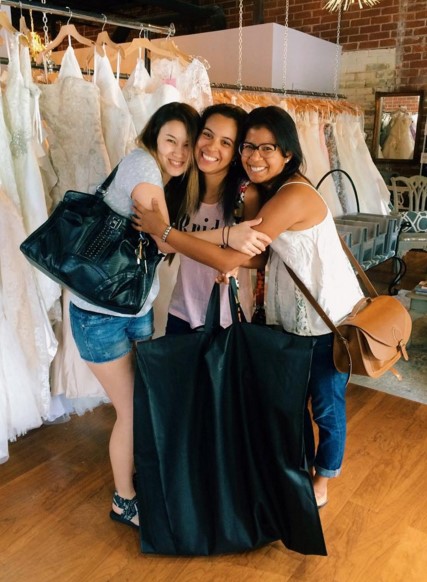 Money Saving Wedding Tips
Buy your dress "off the rack"
"off the rack" means you take your wedding dress with you the day you say "yes"! The benefits of buying off the rack are endless. For one, you do not have to wait 4-6 months for your wedding dress to arrive in store after being ordered, so the worry of your dress not arriving on time will be gone! Your dress is the centerpiece of the wedding,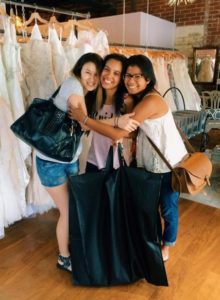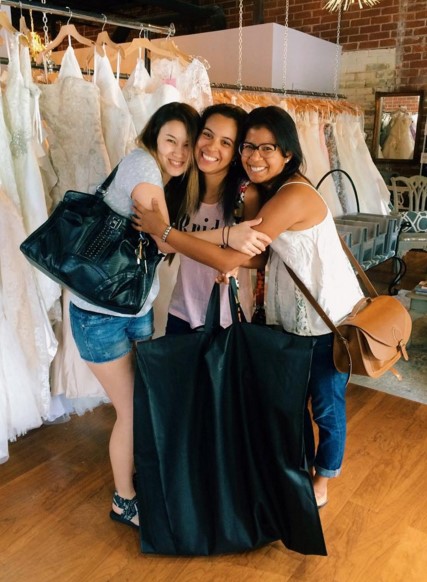 so having it in your possession will allow you to compare color, décor, bridesmaids, groomsmen; making sure everything is styled to perfection! In store, you will be trying on your actual dress, so you will have a clear idea of what alterations you will need before leaving the store. There will be no waiting for an ordered size that may or may not fit and will require unknown amounts of alterations. Buying a dress with built in support will save you money on bras and undergarments as they will already be constructed in your dress. This can easily save $100 or more. Lastly, taking your dress with you the day you fall in love with it means you can try it on whenever you want! If you are trying to meet new fitness goals, or stay on track, having your dress in your closet is a great motivation. Try it on anytime to make sure you still love it; if you are losing weight the dress will keep getting bigger; if you bought a perfect fit, you can always make sure it's still a perfect fit! Let's be honest… there are so many ups to buying off the rack!
Account for all the "little things"
There are basics that come with weddings such as rings, a venue, dress, cake, florist, dj, but it's the small things that are often forgotten and they quickly add up. With invitations come postage, with dresses come alterations, with cakes come cutting fees, with caterers come gratuity and server fees, with hair and makeup come trial run costs, with out of country honeymoons come passport fees, with a bridal party comes gifts, with vendors come vendor meals (you need to feed your photographers, dj, and other vendors that will be spending the better part of the day working for you), and with any outside service comes delivery fees and of course tax. When budgeting, account for the "little things". They are HUGE.
Put a plan together and price each item you will need, this will help you keep track of your spending. There are a number of wedding budget calculators that will help you stay organized and on track. Here are some sites that may be helpful:
The Knot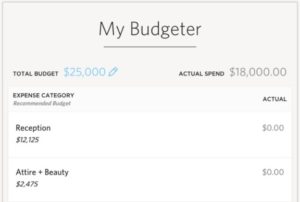 Do your homework. Shop around to find the best price for items. Compare pricing between vendors, browse blogs and wedding forums to see what other brides are doing to save money. Also, ask your friends, family and venue before you buy anything. You may be surprised what people will have for you to borrow.